Finding a perfect book to read is as easy as looking in a …..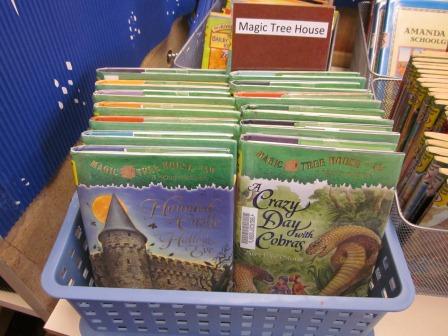 Our early chapter book readers don't have any trouble finding books to read because we have them all in baskets where they are easy to find!  Like Junie B. Jones? Find the basket? Like Magic Tree House?
Find the basket! It really is easy as one, two, three!
In class we also have done lessons on all of the easy chapter book series available in our library! Using a worksheet with only some of the letters of book series typed in, students had to sleuth out the answers!
 By the time everyone finished the paper, they had found all of our early chapter book series. We have over 20 different series to choose from! Now when someone says, "I need a good book", we all respond, "Look in the baskets!"
***********************
What is your favorite early chapter book?
How do you have your books arranged in your library?
Leave us a comment and let us know!