Pigeon and I are on vacation in Massacusetts. This is the state where I was born. It is located on the eastern seaboard of the USA. If you look at the map, you will find Massachusetts colored green on the upper right side of the map above Connecticut and below Maine and New Hamphire. Massachusetts is about 3,000 miles from Seattle.
Here is a map of Massachusetts. It is not a very big state in size. I first flew into Boston.
My next stop on the trip will be Maine. Maine is the most northeast state in the US.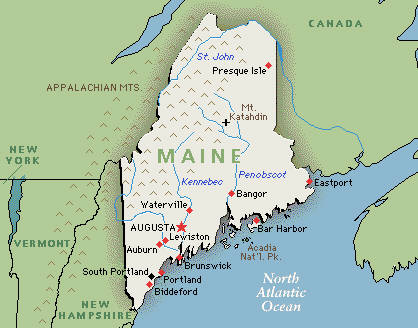 The unfortunate part of being on a trip is having computer problems! Pigeon and I have taken lots of photos, but we will have to wait to show them off until we get back from our trip. Until then enjoy the last weeks of your summer vacation and Keep Reading!
Have you ever been to Massachusetts or Maine? What did you do?
What kind of vacation trip is your favorite?
Please let us know!