The Washington Children's Choice Picture Book award is voted annually by the children in grades K-3. Their votes are submitted by their teacher/librarian to the Washington Library Media Association. Then all the votes are counted and the winning book is revealed each spring.
The official state vote has not been released yet. 
 Here were the choices for this year.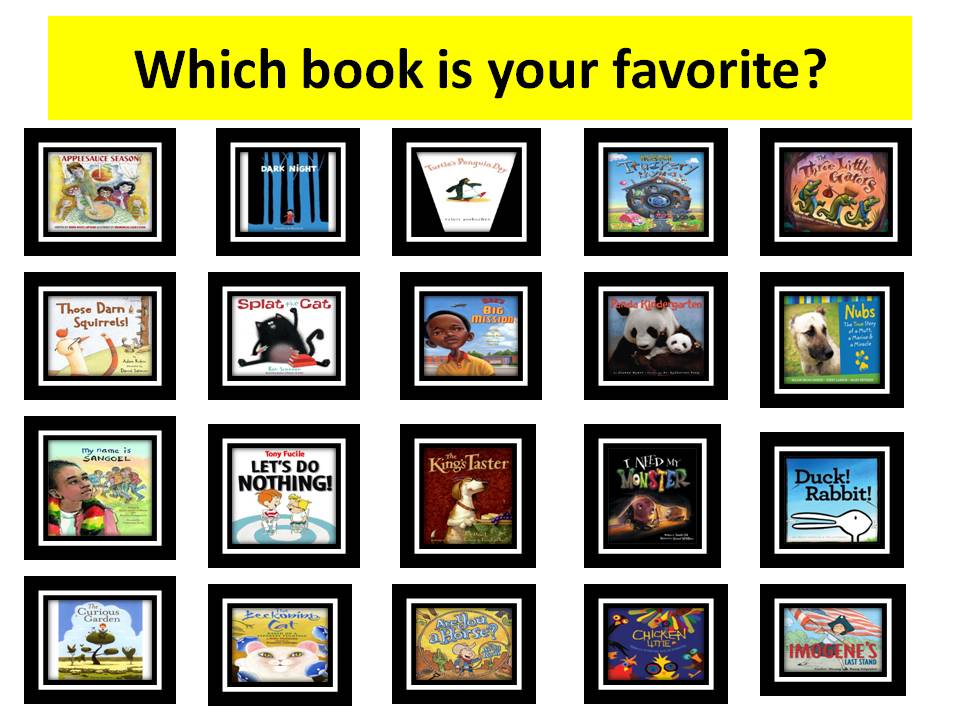 So, which book did the Bulldog Readers choose as their favorite?

Which one of these books is your favorite?
Do you think the state vote will be the same as our vote?
Are any of these on other state award lists?
If you are a world visitor, are any of these books available in your country?