Our primary students are learning about penguins on the PebbleGo database.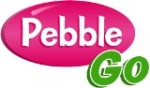 On PebbleGo, students can read or listen and read about facts on lots of different animals, and earth and space.  Here are some facts they researched:
There are about 2 million King penguins in the world.
The King penguin is the second largest penguin in the world.
Juan, Leon, and Chase
Emperor penguins stand nearly 4 feet (1.2 meters) tall.
Elisa, Tina and Emily
African penguins have short legs. They stand 1 to 2 feet tall.
Adelie penguins are birds. They are about 28 inches or 71 centimeters tall.
Matteo, Syon, and Taylor
In the summer, penguins dive and fish in the water.
Alex, David, Anthony and Josa
Emperor penguins can stay underwater for 20 minutes!
Ola, Angela and Dakota
Emperor penguins eat fish, squid and krill. The male emperor penguins balance the egg on their feet.
Melody and Kaylee
Polar animals live near the north pole or south pole. These areas are very cold and windy. Polar animals live with snow and ice all around.
Isabella, and Jake
Emperor penguins live in Antartica.
Gabe
African penguins stand 1-2 feet tall.
Brandt and Terrion
Emperor penguins ar the world's largest penguins. They can't fly.
Taylor and Daphanie and Hunter
Adelie penguins are 28 inches tall and eat krill. They steal rocks from other penguins for their nests!
Natalie and Grace
King penguins have orange feathers on their chest and ears. They live on cold islands around Antarctica.
Ian and Kobe
The King penguin in the second largest penguin in the world.
Tim
There are about 2 million penguins in the world.
Sean
Penguins feed their chicks by throwing up food into the chicks' mouth.
Sabrina, Haley & Katelyn
King penguins live on cold land.
Bella, Jordan and Max
African penguins are birds with short legs.
Mark & Kazuma
Adelie penguins eat snow instead of drinking water.
Peyton & Lupita
Emperor penguins can stay under water for 20 minutes.
Alex
Now we would like to hear your comments!
What do you know about penguins?
Do you have a favorite penguin book?
Have you ever seen a real penguin, either in a zoo or in the wild?
We look forward to reading comments from our blogging friends around the world!