Maggie is going to be the President of the United States!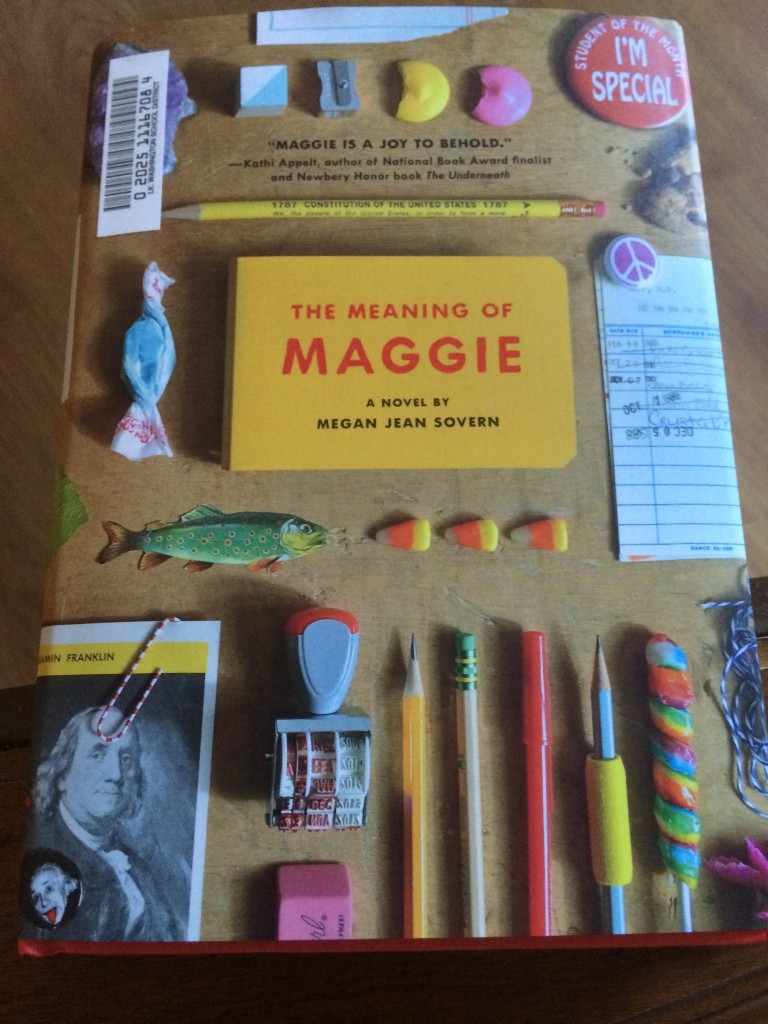 Well, that's what she thinks she's going to do when she grows up. Right now she's eleven, in middle school, and the defender of the Science Fair blue ribbon. She loves the library and the smell of old books.  She carries encyclopedias to school and puts them in her locker. It's not a surprise that she has a 4.0 grade point average. Yet, she has a problem. Her dad.
Mysteriously Dad is no longer working, and spends his days in a wheelchair because his legs go to sleep a lot. Nobody will tell her what's going on. Not her mom or her sisters, and especially not Dad. The solution is to figure out what it will take to fix him and make it all better.
Will she be successful? Read, the intermediate novel The Meaning of Maggie by Megan Jean Sovern to find out. Check out the book trailer for this quirky, realistic fiction/historical fiction novel.
Happy Reading! Mrs. Hembree