Inspired by Miss Y, the librarian at St. Martin's Primary School near Melbourne, Australia, we are going to have a traveling friend go home with lucky 3rd grade volunteers. Pig the Pug!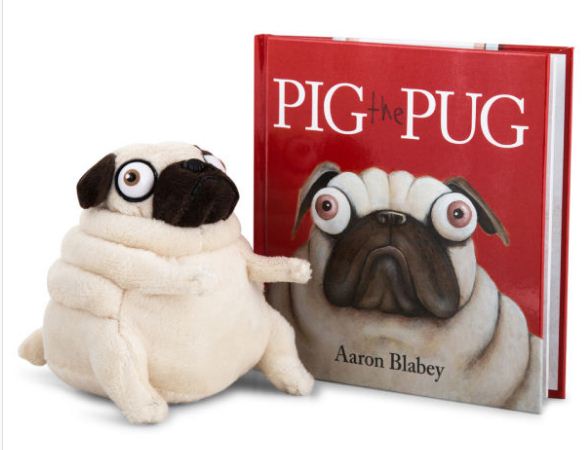 Our Pig the Pug was a gift from Miss Y when she came to our school on a visit in September. You can read about his adventures at her school on her blog here. This is an example photo from Miss Y's blog.
Third graders can have a chance to take Pig the Pug home on an overnight reading adventure and read aloud a favorite book to him. Interested students can fill out a raffle ticket and put it in the special Pig the Pug box. Each morning I will pull a new raffle ticket from the box and deliver Pig the Pug with his special suitcase to the lucky reader.
Pig the Pug is afraid to be away from his school home for very long, and only travels OVERNIGHT with his reader friends, except on the weekends. Then he can spend Saturday and Sunday at his reading buddy's house.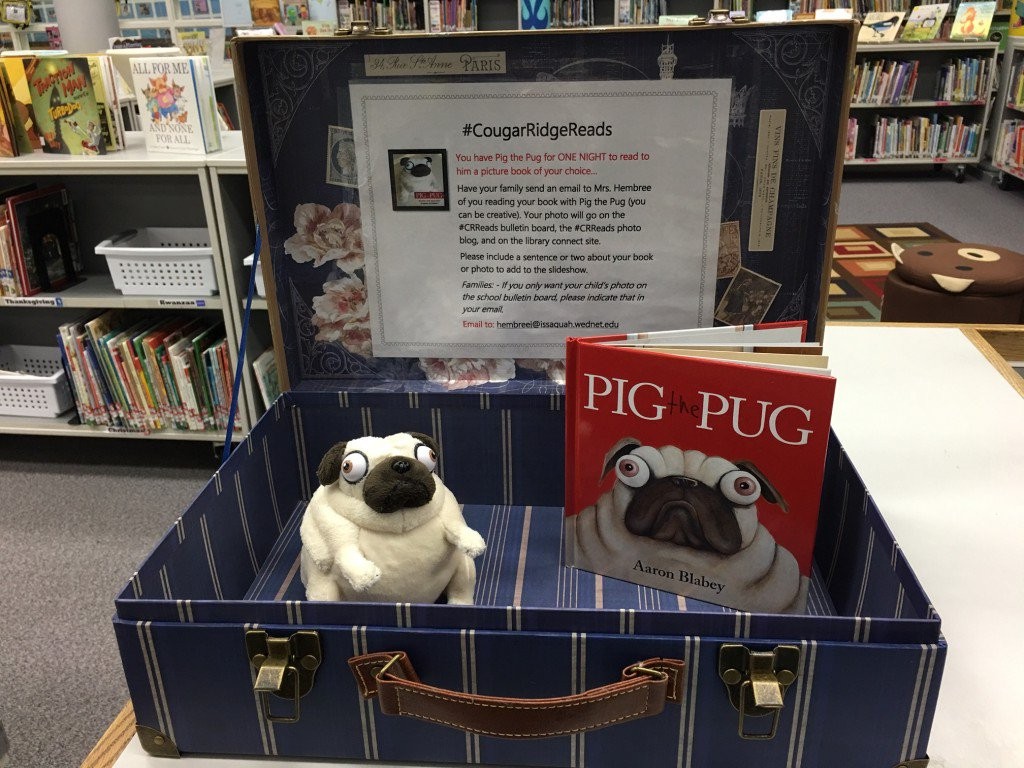 To make the adventure even more fun, take a photo of you and Pig the Pug reading together and email it to Mrs. Hembree's school email. This information is explained in a special letter enclosed in Pig the Pug's special suitcase. Include a little information about the book and/or your photo. I will include your photo on this blog page and print it out for our #CRReads school bulletin board.
I look forward to seeing Pig the Pug's reading adventures!