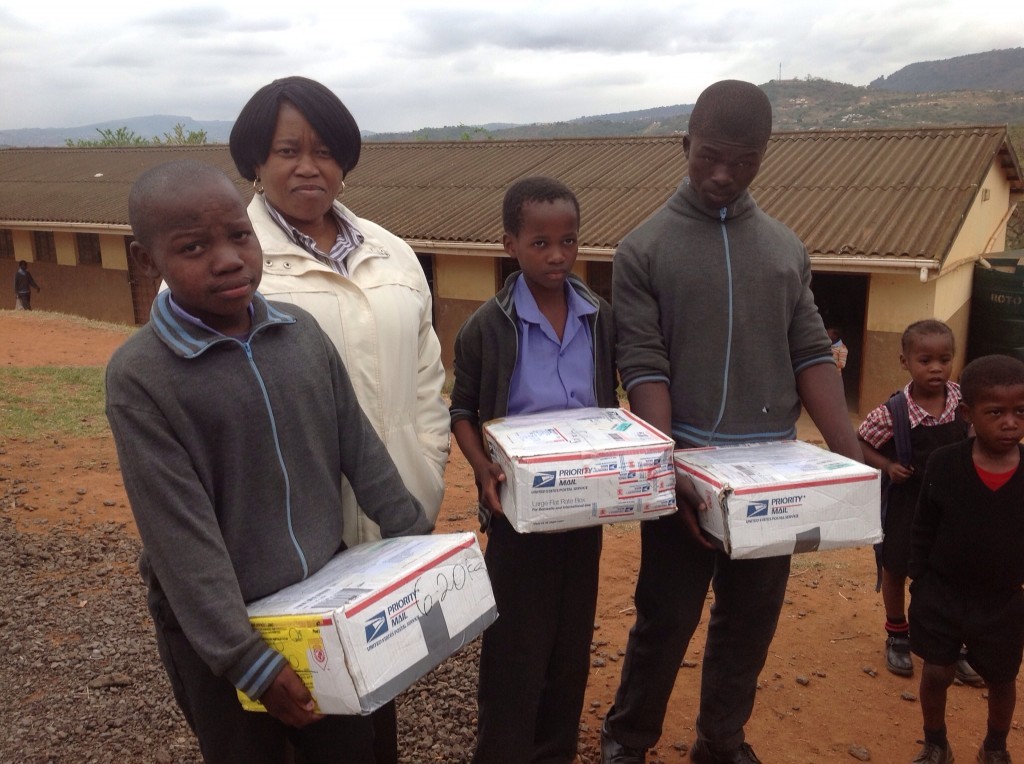 It won't be long now until I fly off  to South Africa for three weeks and visit the schools where we send books in our Books to Africa program. In my last post I listed the books that absolutely must go in my suitcase. I hope to read most of them with the students I meet and most of the  books will live in a South African school permanently.
For the past few weeks I have been researching, asking fellow educators and using my experience to decide what technology tools I need to make this trip more efficient and less stressful. I was inspired by Kurt Soser, a Microsoft Expert Educator from Austria, who wrote a post in April "Traveling Geek Style" listing what he was bringing on his trip to the E2 conference in Redmond. I'd never used some of the tools he was bringing and I was curious to learn if I needed to take some of his advice.
A few dollars later, I think I have what I need. I love, love, love my Asus laptop computer. It's fast, has a touch screen and Win 8.1. When I bought it three years ago, I thought it was a lightweight laptop and perfect for traveling. A few years later, cool tablets running 8.1 arrive on the scene and suddenly my laptop feels like it's heavier than a boat anchor. I already have an iPad, but I don't use it for heavy-lifting computing. Thank you Microsoft for timing the arrival of the Surface 3 to coincide with this trip! I now have what I need for presentations, blogging, video creating and reading. I can use my Bluetooth mouse and my digital pen.
One frustration I have had traveling and attending conferences is battery life – or the lack thereof. Inevitably my tablet or iPad or iPhone runs out of battery in a place where I have no access to electricity. With a 26 hour travel time between Seattle and Johannesburg, I knew I needed to address this problem next. I didn't even know there was such a thing as a powerbank until I read Kurt's post. Ta-da! Battery recharging to the rescue. The TechNet Powerbank has 15000 mAh, so if all the reviewers are right on Amazon, this has enough juice to recharge my Surface with no problem. The small RavPower recharger fits in my purse and is perfect for pumping up my phone when I'm on the run.
I love to take photos, but prefer to travel light. As much as I would love to use a nice beafy camera with a big lens for super shots, I'm not ready for that stage yet. A camera shoved in a pocket or small purse works just fine for me. Between the Sony, Canon and iPhone, I should be great in the photo department. The Surface and iPad also have cameras, so if I have any photo issues, it's my own fault. An extra SD card or two and a mini-tripod and I'm all set.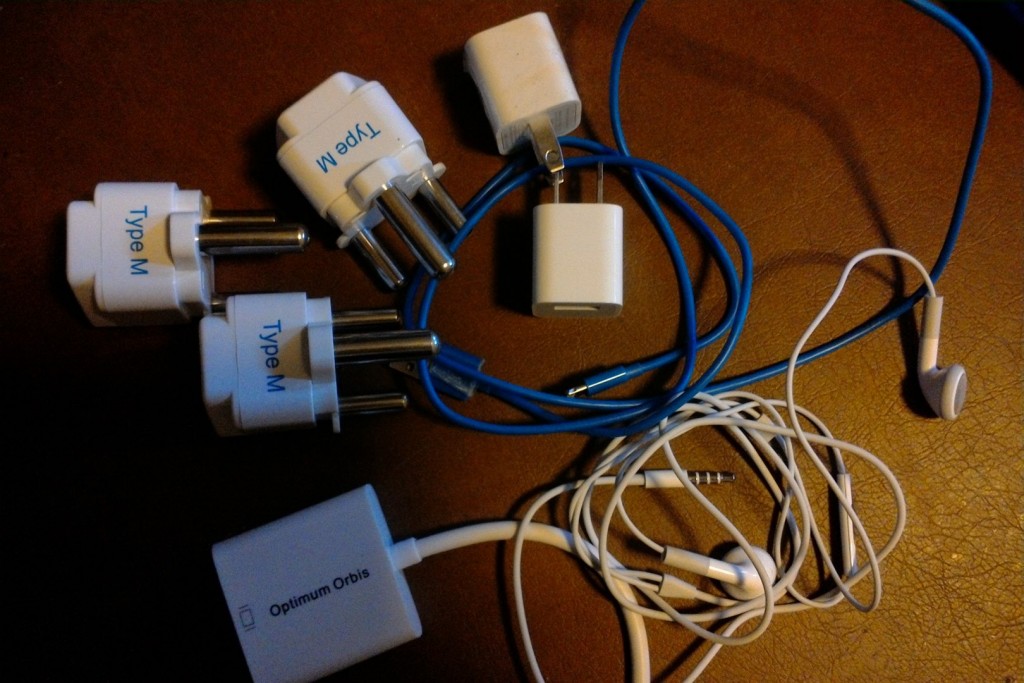 Where there are electronics, there are cords. Masses of cords, cables, VGA adapters, plug-adapters, earphones, etc. Why can't one kind of cord work to recharge everything? Is it really that hard? I understand the need for the country plug-adapter, but do there have to be so many? What works in the US or Europe doesn't work in Africa or Asia. Go figure.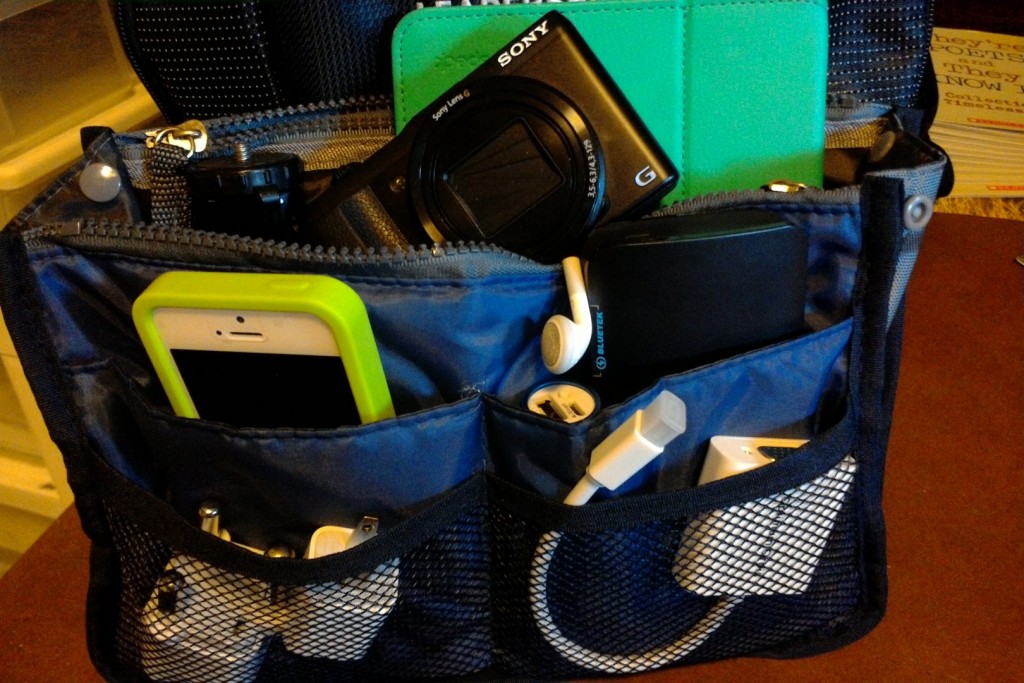 The assortment of electronics opens up the problem of how to travel with it all and not loose something. I've lumped everything together in one bag before, but spent too much time sorting through the mess to find what I needed. I don't know where I saw it, but somewhere in my research I stumbled across bags to organize all the cords, plugs, tablets, powerbanks, etc. Just what I needed! Of course when you call it an electronics accessories travel organizer, the price is $20.00 or more. If you call it a purse organizer, then the price goes down to under $10, it's lightweight, fits the tablets, all the accessories, and fits inside  one section of a backpack. I'm pretty excited about this solution by Hoxis!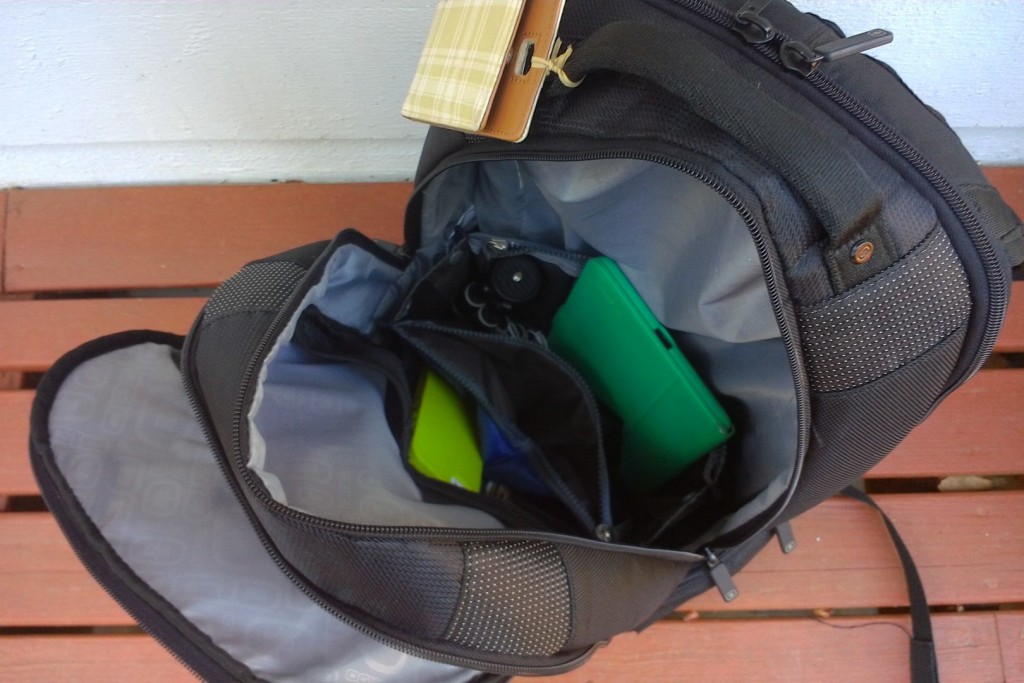 Between the books and the tech, I think I'm ready for this travel party to get started! I'd better not forget to charge everything up first. If you have any other suggestions, let me know. I'm still wondering where those clothes are going to fit though!