Hurray! The waiting is over – I'm in South Africa! It was a challenging trip to be sure. The first leg from Seattle to Dubai was 14 hours of flight time, plus the two hours of being at the airport waiting to get on the plane. Leg number two consisted of 4 hours sitting around the Dubai airport and 8 more hours flying to Johannesburg. You can do the math, it's a long trip. However, something quite magical happened in Seattle. I was upgraded to Business Class on the 14 hour flight with Emirates. A seat that lays out like a bed, white linen meals, a large TV screen – in other words all the comforts of home on a plane. I got it for FREE! If I never experience business class seating again, I am beyond thankful that I had the chance on a 14 hour flight!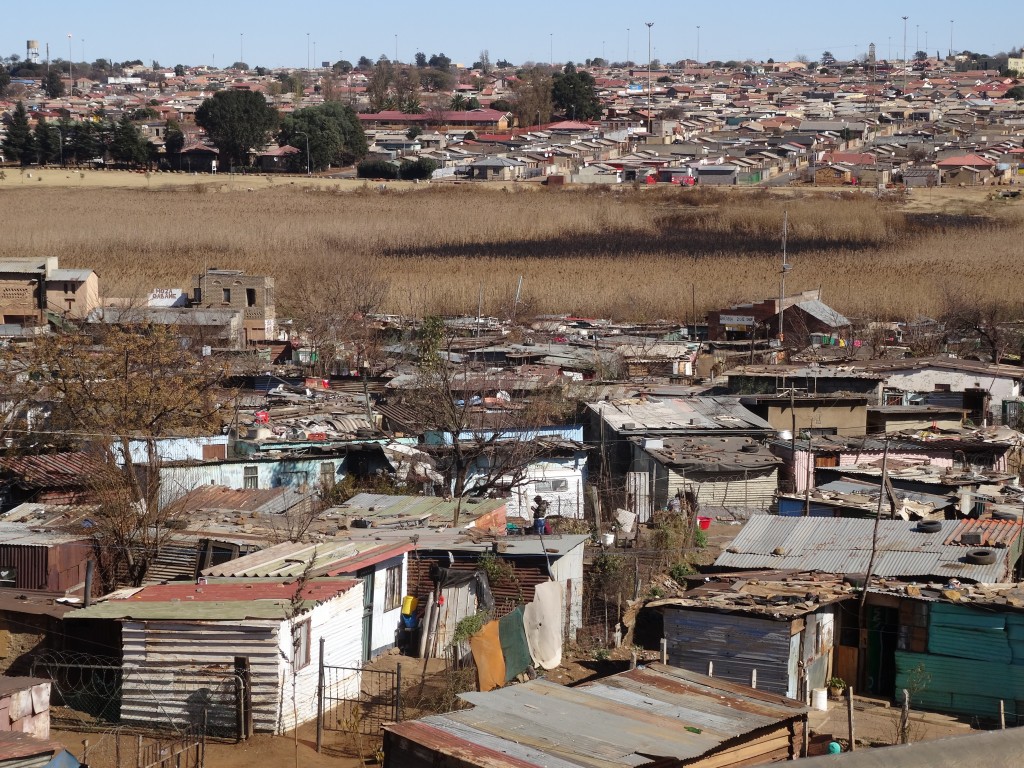 So, now I'm here in Johannesburg and the first day in, I hit the ground running.  Johan who owns African Timeout Tours gave me a private tour around the sprawlingly massive series of townships collectively called Soweto (South West Townships). Most Westerners looking in with only media hype as their frame of reference, view Soweto as a dangerous place of squalid living conditions. Yes, there are shacks and you will see women washing their laundry outside in a large basin, but that really isn't the norm.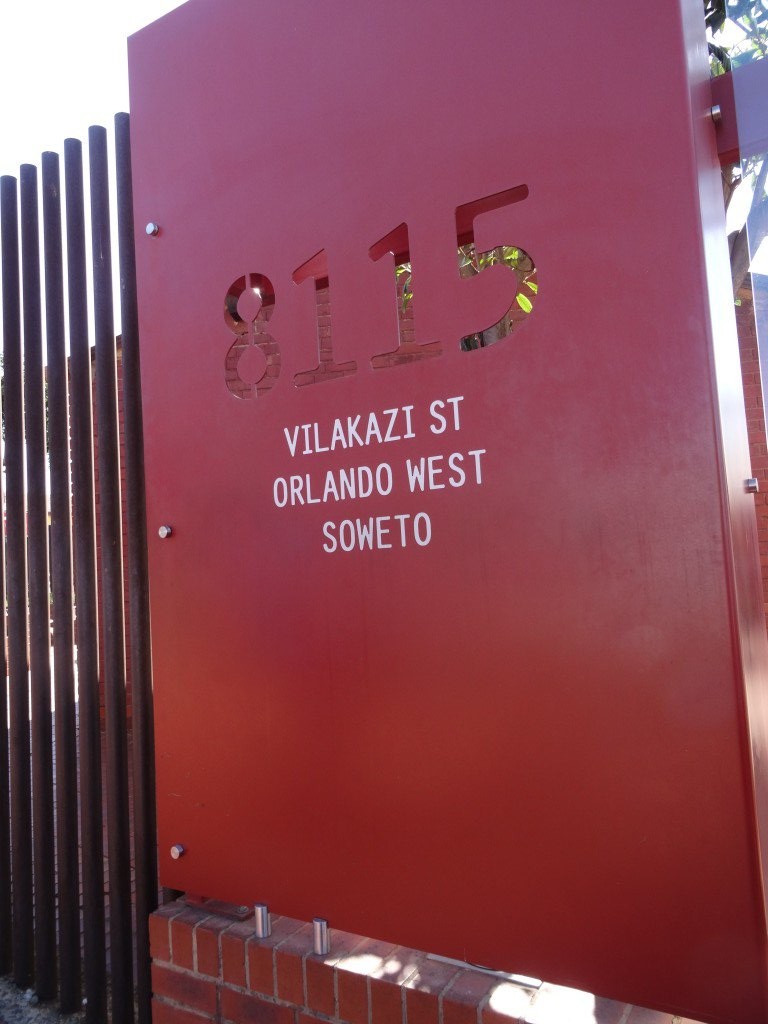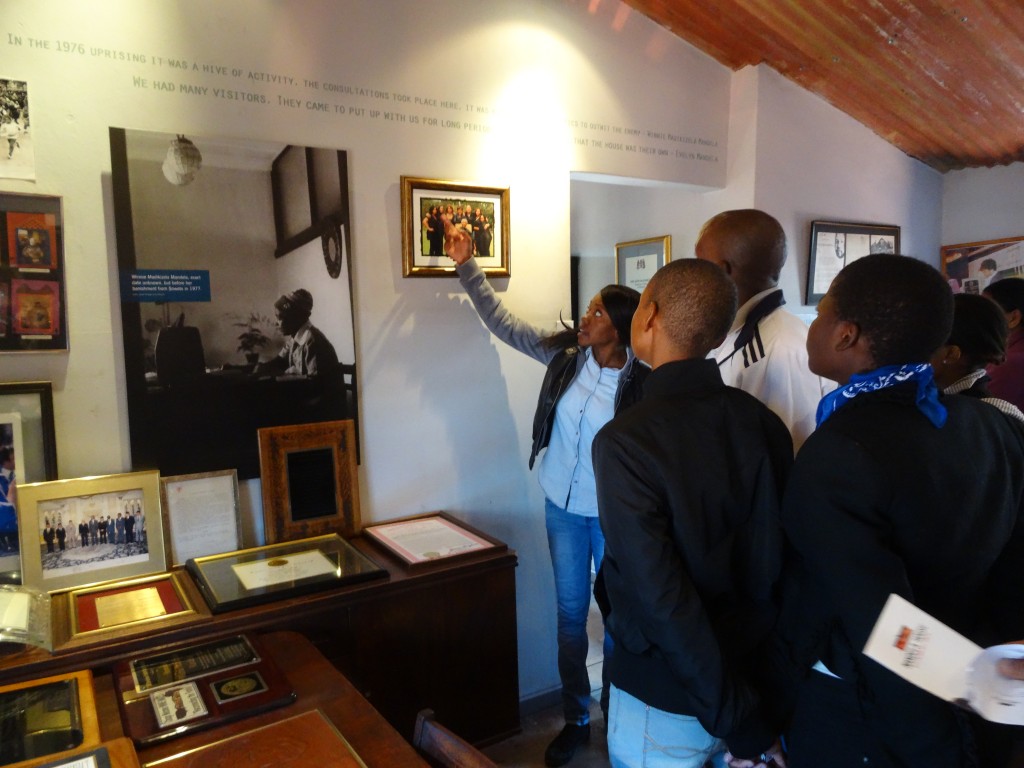 What is in Soweto is a vibrant community of people, many of whom could live in other neighborhoods, but choose to live in Soweto because of its sense of community. Generations of black people have lived there from the gold rush era of the late 1880's to now. This area is best well known for being at the forefront of the struggle against Apartheid. Vilakazi Street is the only street in the world where two Nobel Peach Prize winners lived (Nelson Mandela and Desmond Tutu).
We visited Walter Sisulu Square in Kliptown, home of the Freedom Charter monuments. Parts of the square were brand new and I enjoyed holding hands with Nelson Mandela.
All day long we drove to the historical places that make Soweto so famous – Orlando Towers, the Mandela House Museum, and the Hector Peterson Memorial and Museum, named after the 13 year old boy who was shot dead by the apartheid police with hundreds of other school children during the protests of June 1976.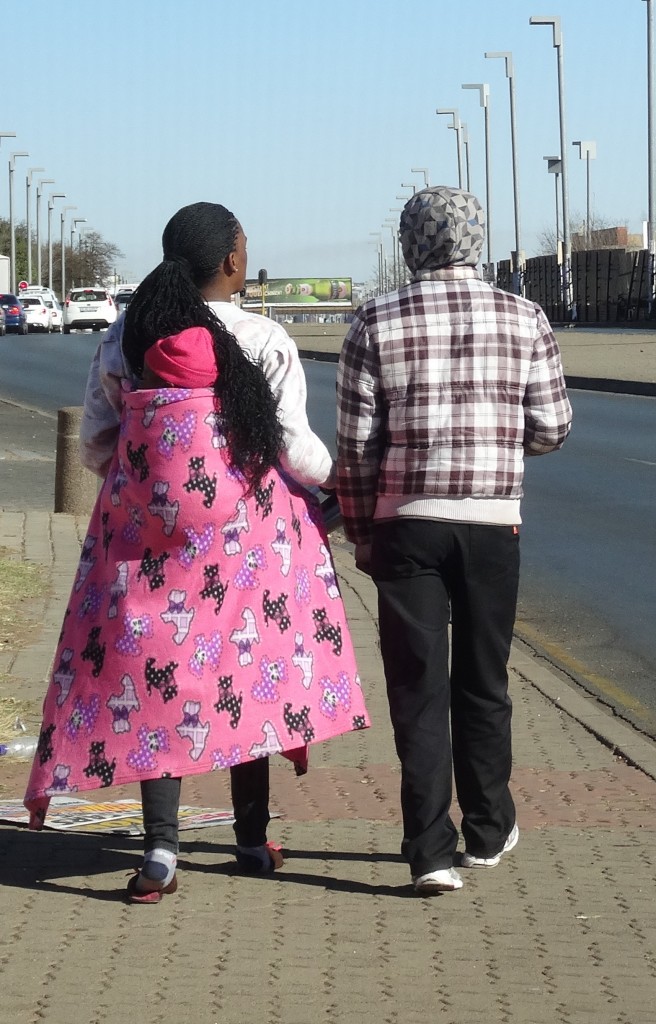 The history lesson was great, but my favorite portions of the day were witnessing everyday life in Soweto and having lunch with the locals. In the northern suburbs of Joburg, you don't see many people walking around. Huge walls loom everywhere and it feels closed to me as a community. In contrast, when driving around Soweto people are everywhere.
Whether they are selling their wares at an outside shop,  walking to buy groceries, visiting with friends, working or  taking the infamous taxi vans with the complicated hand signal system to work, you see people who give off the vibe of optimism and hope.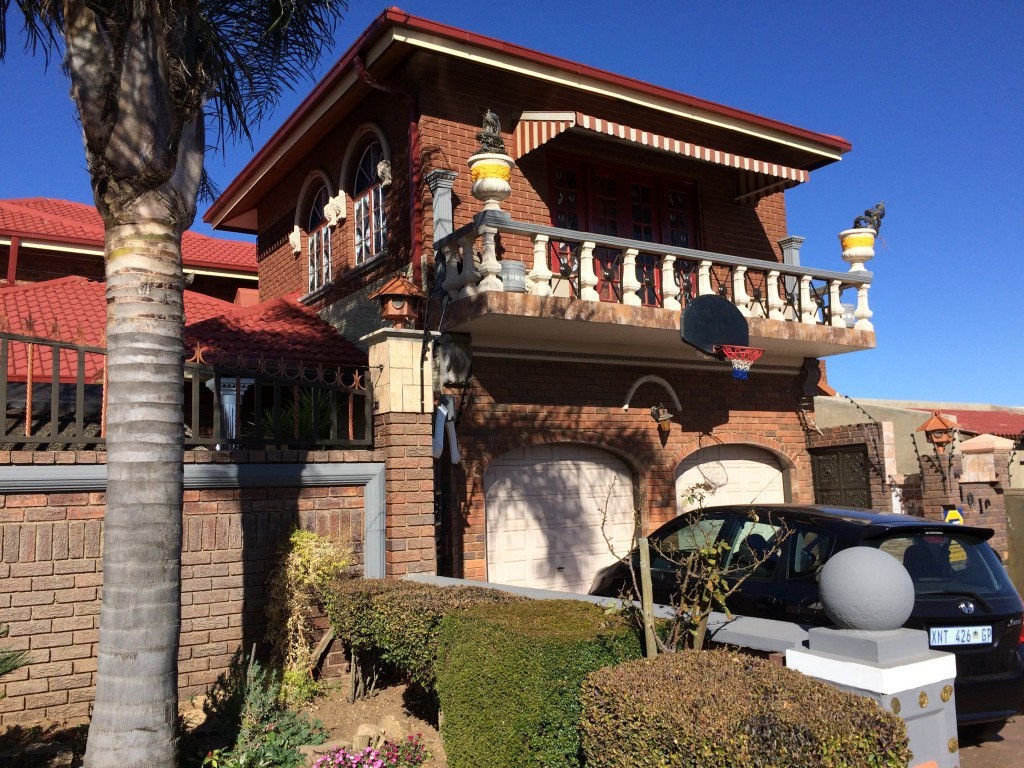 Every house was a wall just like in the suburbs, but the walls don't close people off from one another. It's equally possible to see tin shacks with goats grazing nearby and then drive a block and view large affluent brick  homes with children playing with their iPad in the front. Apartment buildings are not common, and some of them are brand new, empty and waiting for tenants. My understanding is that most people want to own their own house on their own piece of land.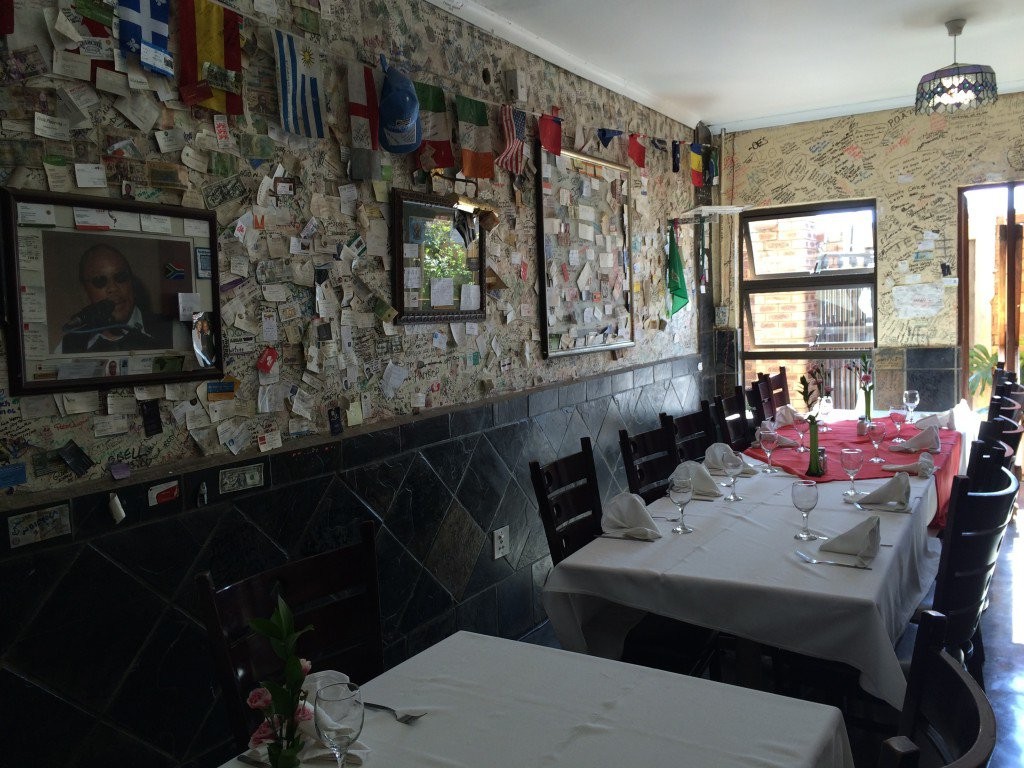 We had a buffet lunch at Wandi's Place. Wandi is a shrewd business man who has built up a very popular restaurant, but has also worked to improve the infrastructure of the area with new sidewalks, school upgrades and a neighborhood park. Lunch was typical South African food and we sat at tables covered with white linen.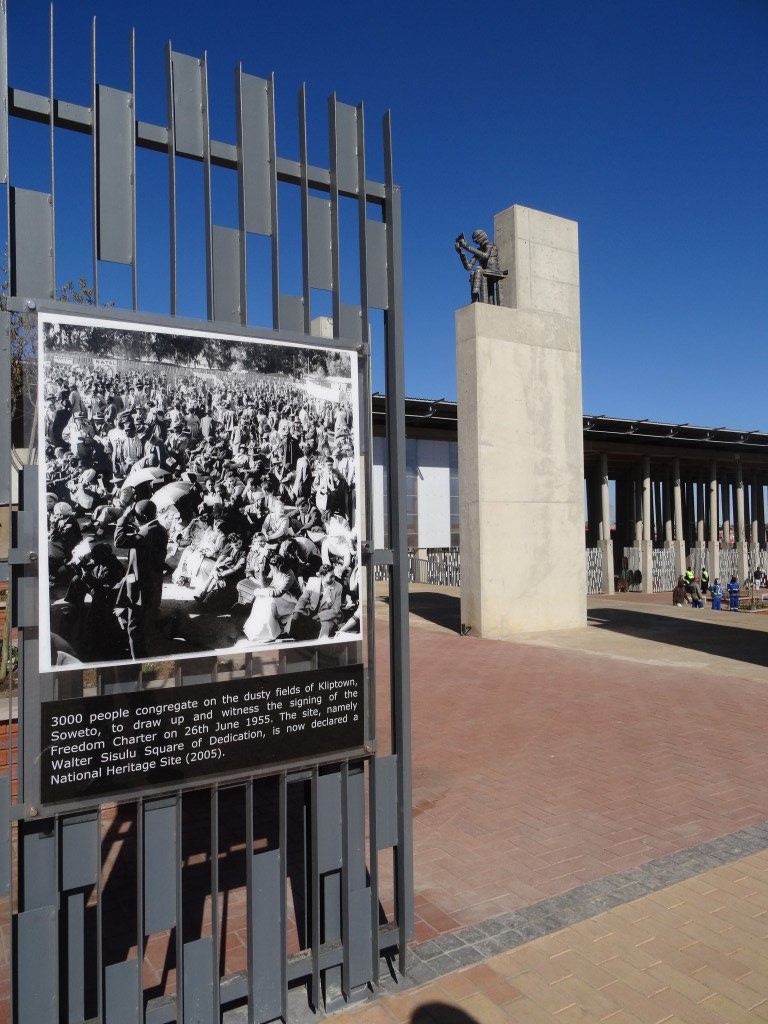 Reflecting on my day in Soweto, I realized that the experience was nothing like I anticipated. I hopped into the tour van with preconceived notions, and returned hours later with a new sense of life  in Soweto. Like anywhere else, it's complicated.