Do you love the ocean?
Our first graders have been learning about the oceans and sea life in their science unit. It's magical to watch their excitement as they learn about the amazing animals that live in the sea. Luckily for us in the Seattle area, we have lots of opportunities to see sealife in the Puget Sound.
The students will be visiting the Seattle Aquarium on Monday. To get them even more interested in sea life in the oceans, we skyped last week with Karen Zammitti and her father, Sal Zammitti, scuba diver and owner of BambooReef Enterprises, Inc in San Francisco, California. He and his wife Lou have been diving since the 1960's. They can even read underwater!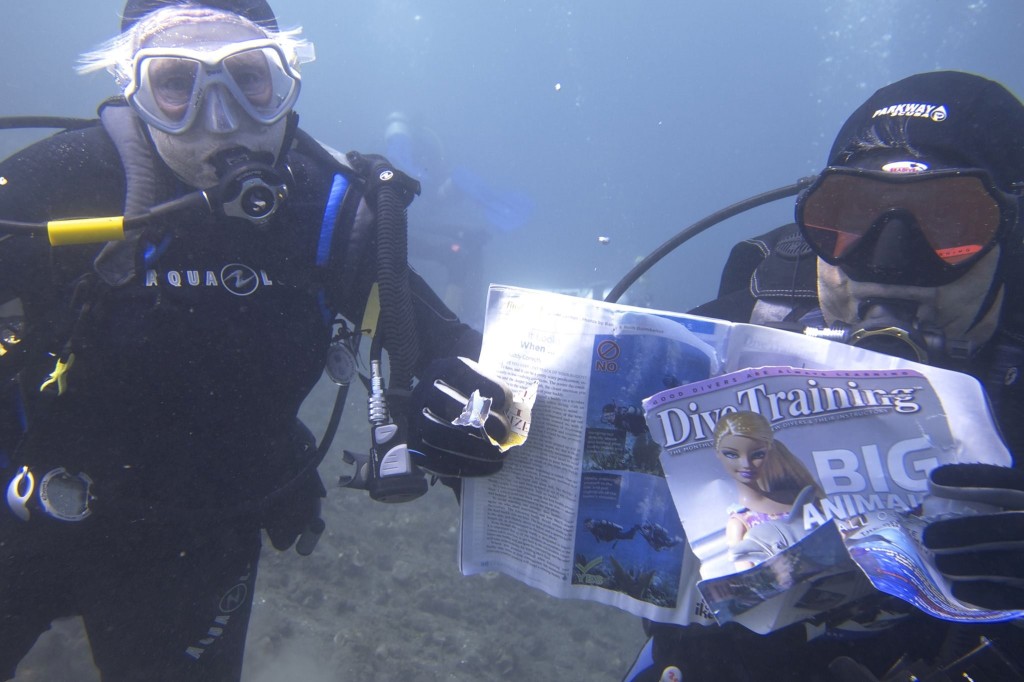 I knew the Zammitti family when I lived in the San Francisco area of California as a teenager. In fact, Karen and I went to high school together! I spent many, many hours at the Zammitti house. That's why I knew he would be the perfect expert for the first grade ocean unit.
Mr. Zammitti is a very experienced scuba diver has over the last 50+ years been instrumental in certifying over 10,000 people how to scuba dive. In 2011, he was awarded the California Scuba Service Award for his significant and long lasting contributions to the California diving community. He has been on several episodes of Mythbusters, including the Jaws episode. 
Mr. Zammitti talked to us via Skype from his main store in San Francisco. He told us about diving all over the world and showed us some of the equipment he uses on his dives. The students asked him if he ever sees sharks in the ocean and they were shocked to hear that he takes divers on shark divers! The divers go inside a large metal cage to keep them safe and the cage is lowered into the ocean. He said he loves sharks, even great white sharks! He does a lot of underwater photography and showed us the large waterproof case he uses to place is camera inside.
Our students are still too young to scuba dive yet, but they are the perfect age to learn how to swim and snorkel in the wonderful lakes in our area. There are great dive shops in the Puget Sound, and if you are ever in San Francisco, stop by Bamboo Reef Enterprises and say hello to Mr. Zammitti and his daughter Karen! Here is a video he created when he dove in Raja Ampat in Indonesia.
Can you identify any of the sealife in the video? Here is a link to coral reef books available at the Kirkland and Kingsgate branches of the King County libraries. Take a trip there this summer and check them out! Coral Reef Books
 If you would like to learn more about BambooReef they can be found on Twitter @bambooreefscuba or on Facebook Bamboo Reef Diving Centers