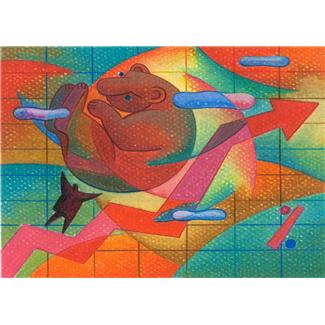 Welcome to January 2013! It's the beginning of a wonderful  new year of reading! January is also the month for reflecting. You hear people talking about new year resolutions – things they are going to change this year. Friends talk about what was good about 2012 and what hopefully will improve in 2013.
I do the same kind of reflecting about my reading patterns. I think we all do this to some extent. What books did you like? Which books do you wish the author would write sequels for? I know Logan is anxiously waiting for the next Amulet. Mrs. Butler and Mrs. Higgins finished reading Wonder to their classes and were sad to see the book end. What book touched you and stayed with you days, weeks or months after you finished the last page?
Prior to 2012, I had never recorded how many books I read a year. When I saw some online librarian and teacher colleagues talking about making reading goals, I thought it would be the perfect time to give it a try. I set up a Goodreads  http://www.goodreads.com/ online reading account with shelves to track my reading. Each time I read a book, I recorded it on my Goodreads account and marked what kind of book it was, how I liked it and when I read it. I set a goal to read 366 books in 2012 – a book for each day of the year (remember…it was a leap year).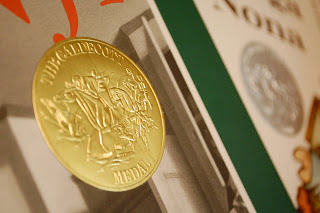 I also joined the Caldecott and Newbery challenges. The premise is simple. Read all the Caldecott and Newbery Medal winning books. You can also read the honor titles. Do it however you want. Take as long as you want. Read them in order or don't. It doesn't matter. I thought that sounded like fun, and so I started that journey too.
Here is what I learned from my reading  2012 experience. I loved tracking the titles of the books and the genres. I loved joining in on the Caldecott and Newbery challenges. I listened to lots of the books on audio CD in my car. I lugged bags of books home from the local library. I read and read and read.
I achieved my goal and even exceeded it. I actually read 372 books. Sure, I know lots of people who read lots more books than me, and I am proud of them!  But, there was just one problem. Having a number goal really, really bothered me.
In December, I was a little behind in my numbers and so started feeling the pressure. I need to reach my goal. I need to read more. I need to reach 366 books! AHGH! And you know what happened? Instead of loving the books I was reading, I got concerned about the number of books I was reading. Suddenly, reading – the activity that brings me the most joy became a chore.
STOP! Reading should never, ever be a chore. That is why I won't be setting a reading number goal for 2013. Setting a number goal works for countless people. It just doesn't work for me. Along the path, I lose sight of what is important to me. 
Reading is about joy, and sorrow and laughing and learning. It's about traveling to faraway lands and walking on sandy beaches with characters you have grown to love. It's about experiencing new countries and finding out facts on subjects that are important to you.
Reading is personal. The books I love may not be the books you love. That's okay. The wonder of reading is finding the book that speaks to you. The one that touches your insides and give you an emotional reaction. These are the books you remember long after you turned the last page.
My next post will be about the books that I carried with me this year. I hope you will come back and visit.
***********
How does reading make you feel?
Have you ever felt like reading became a chore?
How did you fix that?
Leave us a comment and let us know!