Our Annual Scholastic Bookfair opens , Monday, October 1st
It runs through Thursday, October 4th.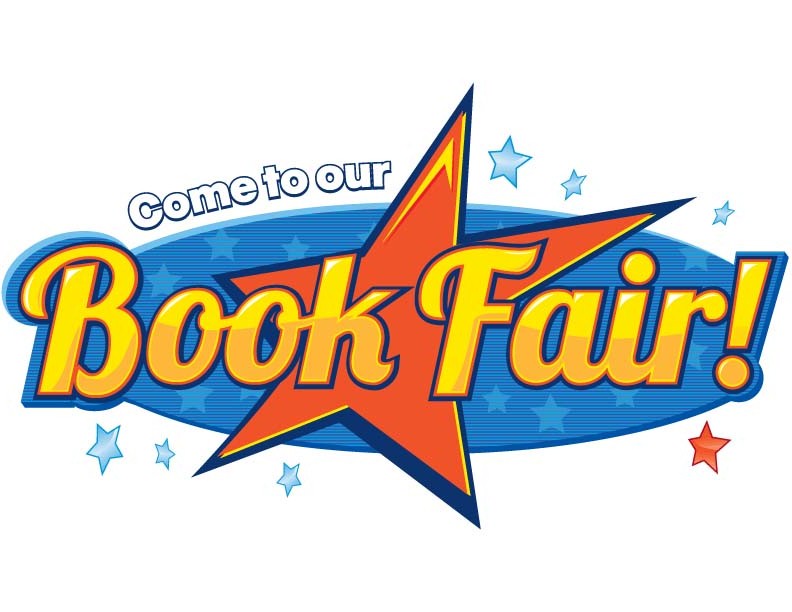 Our hours of operation are
Monday, Tuesday and Thursday
noon -5pm.
On Wednesday we will be open for students to shop noon-1pm.
Parents and adult family members are welcomed to come on
Wednesday from 9-10am for Books and Breakfast!
We will not be open on Wednesday, October 3rd in the afternoon.
Our bookfair coincides with the Teacher-Parent-Student-led conferences. We moved the bookfair  to the same time as conferences so families who are already on campus for their children's conferences, could easily come to the fair! It's a win-win for everyone!
Special for adult family members is our Wednesday morning adults only shopping! Join me in the library from 9-10am on October 3rd for a morning shop-a-thon. Drop the kids off in school and walk over to the library for a chance to shop without interruptions! Here's your opportunity to get ahead on your holiday shopping without the younger ones knowing!
When you purchase books at our bookfair you are directly benefiting our library. A percentage of the proceeds from every book purchase goes directly to the library. We use this money to purchase more new books for our library.
Many people think that the school district gives the library a book budget, but unfortunately, that is not true. The school district does not contribute any money for library book purchases. We get a small amount from our building budget. However, the majority of our books are purchased after earning money from fundraisers such as the Scholastic Bookfair. Every penny helps buy us new books!
There are lots of fun books at the fair! Looking for pre-school books for the younger children? We have them! Have teens who need a book! We have great selection for them too! Plus, after six long years, Captain Underpants is back!
 These action-packed, zany and crazy books have been a hit with readers since 1997 when Dav Pilkey introduced the series. What I like about Dav Pilkey is that he is funny and relates to his readers. As he writes on his website, he wasn't the best student in school but he was creative.

Paying is easy at the bookfair. Cash, checks, debit and major credit cards are accepted! Scholastic provides us with a professional cash machine and debit/credit card machine so we make shopping easy and pain free!
Again this year is the addition of the ONLINE BOOKFAIR!
Families who can't attend the bookfair or have extended family members who might live out of town can also support our fair. Simply visit the Scholastic Online Bookfair link, create an account and find those books! The website includes an expanded booklist from preschool through adult.
Books purchased online will be sent to school, free of charge and given to your child personally by Mrs. Hembree.
I hope you will plan to attend this year's Bookfair this week, where Every Reader is a Star!
Mrs. Hembree, Librarian