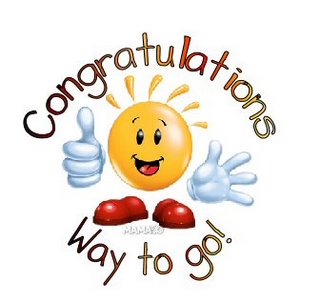 Twenty five entries!
8 winners!
We have eight students who will be having a special private lunch with Katherine Applegate, author of The One and Only Ivan, and me on Monday, April 16th!
In addition, courtesy of our school PTSA, each student will receive a copy of The One and Only Ivan, which Katherine will sign when she is at lunch with us!
All of the entries were fabulous and I could quickly see that our students spent a lot of time thinking about what they would write on their lunch application.
Because The One and Only Ivan is an intermediate book and the reason Katherine Applegate is coming, entries were limited to grades 3-6, plus students in Mrs. Adair's combo class.
There were two portions to the application. Part one was a Persuasive Essay where students had 100 words to convince me:
Why should you be selected to have lunch with Katherine Applegate?
The second part consisted of writing five questions the student would like to ask Katherine during our reading and writing conversation at lunch.
If you could ask her some questions, what would they be?
 Do your research, what do you want to know more about? 
What became clear to me from reading these applications is that we have a lot of students who adore Katherine Applegate's books and we have some students who already know they want to be writers! So, drum rolls please…..here are our winners!
If you have not had a chance to read The One and Only Ivan, we will have books on pre-order April 9 – 13th. Forms will be coming home Monday with students in grades 3-6. Katherine Applegate will be signing books after her classes visits and lunch. then she will be heading to Parkplace Books for a visit with some other students and an evening author show!
You can also view my book trailer on The One and Only Ivan as a teaser!