When was the last time you wrote a friendly letter? Did you write one to thank someone for a holiday gift? Recently, the second and third grade classes have been practicing writing friendly letters. In library class, we added some technology to the fun!
We wrote "Storybird" friendly letters. We based it on the idea from the story, I Wanna Iguana by Karen Kaufman Orloff. Alex wants to adopt his friend's iguana, and writes his wishes to his mom. She responds to his pleas in a series of letters back and forth!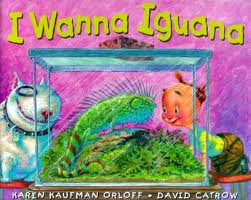 After we read the story, we selected illustrations on Storybird, an online writing website. http://storybird.com/ Then we wrote our own friendly letter books. We hope you will enjoy reading them!
It's a Fabulous Day! on Storybird
It's a Kitty Story! on Storybird
What Should I Do Today Friends? on Storybird
It's Fun Kind of Summer Day! on Storybird
 
***************
Have you ever written a Storybird?
What was it like to write online?