Unleash the Edublog Awards!
I  am so excited that it's November!
 Why is that you ask? Because November is when the Edublog Award nominations open! This is the time when educational bloggers can recognize the incredible work of other bloggers around the world. Our blog has been greatly influenced by the work of these amazing teachers and it's our turn to say, "Thank you!" in nominating them for an award!
 Here are the Bulldog Reader choices for 2011—-
Nobody makes classroom educational videos that help children learn about math better than Mr. Avery! Remember the Avery Bunch Fraction video? Mr. Avery has shown his students the power of videos and how they can help visual learners break a hard concept down into recognizable and understandable pieces! "Mr. Avery, You Rock!"
Mrs. Morris maintains two blogs: one for her classroom in Australia, http://2kmand2kj.global2.vic.edu.au/ and one about how to integrate technology into the classroom. Whenever I have a question about educational blogging, Mrs. Morris has the answer. Nobody has taught me more about blogging that Mrs. Morris and she lives 8,000 miles away from Seattle! "Mrs. Morris, You Rock!"
BB and I have been blogging buddies since September 2010, when I discovered her awesome student blog when she was a student in Mrs. Morris' class. Since then we have exchanged countless comments back and forth. Her ability to keep her posts fresh with new ideas always amazes me! She never forgets to reply to a comment on her blog and uses outstanding digital etiquette. "Bianca, You Rock!"
Far, far away at the American International School of Budapest, Hungary is a wonderful library blog maintained by Mrs. Ducharme. I discovered her blog in the spring of 2011 and love to visit it often to see what great new ideas she is trying in her library classroom. Her lessons and blog have a clear focus instilling the value and importance of reading. "Mrs. Ducharme, You Rock!"

Mrs. Yollis won the Lifetime Achievement Award in 2010, but I still think she deserves recognition this year too! Our students have Skyped with Mrs. Yollis and continually learn from her incredible work. I feel very fortunate to be able to call Mrs. Yollis my blogging friend. Down under in Australia, Mrs. Morris has been a constant influence on my learning and stateside, Mrs. Yollis is her counterpart! "Mrs. Yollis, You Rock!"
In the great state of Michigan is Mrs. Moore's Techie Kids blog where she teaches over 450 students the skills they need in technology. Split between two schools this year, Mrs. Moore still manages to do quad blogging with three other classrooms and also take part in the Stories Around the World group blog. "Mrs. Moore, You Rock!"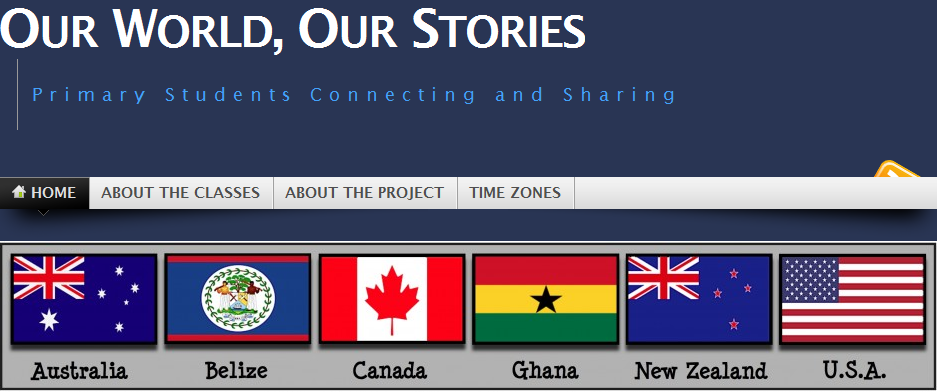 This group blog only began a few weeks ago, but already it's had over 1,800 visitors. Mrs. Morris & Miss Jordan, Mrs. Yollis, Mr. Salsich, Mrs. Watson, Miss Usher and Mrs. MacKenzie & Mrs. Webb share their stories and culture with each other and the world. International group blogs like this one truly show the meaning of flattening classroom walls. "Our World, Our Stories, You Rock!"
Don't forget to nominate your choice too!
There are hundreds of quality blogs out there in the blogging world, so nominate them for the Edublog Awards for 2011! Go to the Edublogs Award site here and find out how you can submit your choices. Recognize someone you follow today! Voting for nominees begins soon!
***************
Have you ever visited or commented on any of our nominee blogs?
Leave us a comment and let us know!